10% OFF ALL ORDERS OF 2 OR MORE ITEMS
DISCOUNT SHOWN DURING CHECKOUT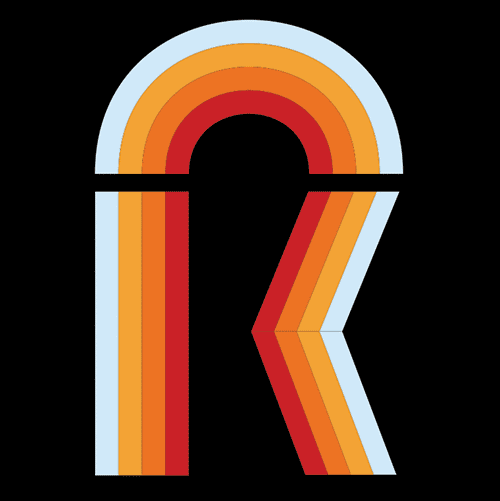 Thanks for stopping by!
05PL – Yah for American made Rainbow!
So difficult to find a wallet like this which is simple, thin, and durable, yet holds bills and cards securely. Hardly know it's in my pocket. Yay for American made Rainbow!!
Would buy again!
Great product that was exactly what I expected. The cherry was it got to me sooner then the estimate!
Support American Manufacturing
This is a great company that keeps making all kind of wallets and cases. Their range is now smaller than before. But I hope they stay in business for long time. We need to support American companies like this one. They are keeping American manufacturing alive in very hard conditions. So we must purchase their stuff even if it may cost slightly more than the stuff that comes from China.
11PLZ-RFID – Top notch construction
Construction quality is top notch. I would envision this wallet lasting a very long time. Exactly what I was looking for. Secures everything smartly and carries extremely well. Would purchase again. Thanks !! A+
Great Wallets
Buy these all the time. Great wallets, will buy from again.
No problems
I have been purchasing Rainbow for 40+ years. I've never had any problem with their products
Standing the test of Time – Neck ID Holder – 88IDVA
This is my second holder. The first one was purchased over 19 years ago during basic training. The first holder went with me through multiple deployments and stood the test of time. After 19 years the plastic got a crack. Hoping to get another 20 out of this one
Comfortable and quality made – Armband cell-phone / ID Holder – 88IDAB
Elastic arm band is wide and comfortable. Zipper operates smoothly and seems to be quality made.
The perfect wallet!
For me this is the perfect wallet. There is plenty of pockets and the material isn't like the cheap slick nylon that I would have to worry about slipping out of my pocket. Very good quality. Fast shipping a plus.
All around – Great!
great product,great price,great shipping,thank you
Great Wallet
Well made real nylon material wallet. This will probably last a long time. My old one is 30 years old and the Velcro got warn out which is why I bought a new one. This is as good as you will find, very high quality.
Great well made product
I bought this to replace the Rainbow wallet I had carried for over twenty five years. Great well made product.
Nylon Knife Case Sheath – Padded Taffeta lining for added protection – 87L
I like these sheaths because they fit on my belt horizontally as well as vertically - they are the right size for my Kalashnikov 47 large & regular size auto knifes - they look good too
10 out of 10 stars
This is a great wallet, it has 2 separate cash compartments (one with a zipper) It also has a zipper "change" compartment. Plenty of room for credit cards and a center area for an exposed I'd. Great construction, velcro work great. 10 out of 10 stars....Trifold with zipper coin pocket
Five Stars
Exactly as described. BUY AMERICAN !!!
Well made and durable
This is the second time I have purchased this exact wallet made by Rainbow in the USA. The first one stood the test of time and traveled around the world with me. It is well made and durable.
Wallet is perfect for active or retired military
My new wallet is compact, nearly waterproof, and the camo pattern makes it obvious I am retired US Army. It holds all the ID and credit cards I need to carry and has a transparent outer sleeve for my military ID card. I couldn't be happier or prouder to carry this wallet.
Love This Wallet!
I absolutely love this wallet. It feels well made. It has clear window pockets on both sides of the wallet, you can quickly flash your driver's license on one side and whatever other ID (school, work, whatever) on the other side. I wasn't paying attention when ordering, but the dimensions are a little bit wider than I anticipated, but it's no problem and still fits in my jean pocket just fine. The mesh zippered inner pouch is perfect for a bit of loose change, and whatever bulk it adds to the wallet is hardly noticeable. The velcro (hook/loop) closure keeps everything nice and secure. I highly recommend this item...88PL2B
Very tough wallet!
I love these wallets, I have been using them for over 20 years and they last a long time.
Many Uses
This is a great wallet! Described as a "men's" wallet, I purchased it because I've been working to lighten the load in my purse. It's big enough to hold sufficient cash, credit cards, and things like health and car insurance identification, but slim and light. And the bright, happy color makes it easy to find in my purse.*****California Bifold Wallet with Inside Hook & Loop Pocket***SKU:  
12PL-OR-FO
9 Year Old Loves It!
Purchased this for a 9 year old boy and I am impressed with the quality. The best part is he actually uses this wallet as well!
Made in USA
Good quality wallet, made in the USA!
Cell Phone Compass Multi-Purpose Nylon Case Wallet – 29PL BLK
Works well for cell phone , pen, and small notebook
Great Workmanship!
Hello. I just wanted to take time to thank you all for making great wallets and products. I even got my buddy to buy a wallet also.
I truly love my wallet. Keep up the great work!
Perfect for Military Duty
Been using this style wallet for years. Perfect for military duty...88PL2B
Hard to Find Nylon Wallet
My brother really liked this wallet, as he likes the nylon wallet. Can't find these locally.
Made to Last
These are very durable, lasting me a long time and I am very hard on them. The company always follows up and seems to care.
Fantastic Wallet
This is, by far, my favorite wallet. It seemed a little wide at first for my taste, but rest assured, it works out great. I have it fairly stuffed, but it doesn't feel bulky at all. It's well constructed, and very secure. I've not had anything slip out or come apart. Great product...88PL2B
Outstanding service and an outstanding product
I've been looking for a replacement for my Rainbow wallet purchased at least 15 yrs ago(overall all wear and tear). Could not find one locally so went to the source. Thank you for the excellent service. I ordered the black original bifold on a Friday and could hardly believe it was delivered the following Monday. Outstanding service and an outstanding product.
Knife Case
This is my 2nd sheath from Rainbow of California. The first is still going strong, so when I needed a sheath for a Swiss Army Outrider, I thought of them first. The large size fits the knife perfectly. There is always one corner of their sheaths where the nylon is cut and melted. It tends to be uncomfortably sharp, but is easily trimmed with scissors or a sharp knife to make the sheath perfect.
I highly recommend these wallets!
I am happy with this basic, well made wallet. I Had a rainbow wallet Years ago, it lasted a very very long time. Thank you for keeping this brand alive and available. I highly recommend these wallets!